Information bus signal converter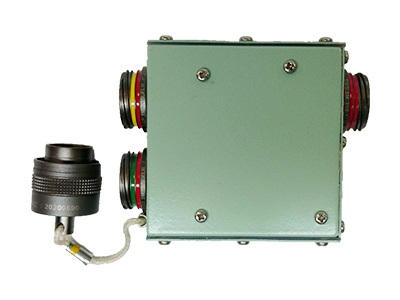 Installed in the pressure hull of the submersible research vehicle, this system interfaces the signals input from the various sensors to the onboard CAN bus. Integrating compatibility with various signal interfaces into common compact unit design, the system reduces the installation space.
Features
Ultra-compact/lightweight design of 5 cm square foot print/100 g
Scalability with modular software structure
Customizable for enclosure shape and connector
Standard Configuration
Control Signal Output
Onboard CAN-Bus output
Interface
RS232C to CAN-Bus conversion
RS232C(10mA Current-Loop) to CAN-Bus conversion
Analog (4 - 20mA) to CAN-Bus conversion
Discrete to CAN-Bus conversion
* Device to connect and Data format can be configured by software programing.
Power Input
DC24V
Power Consumption
2W or Less
Environmental Conditions
Operating Temperature -0~+40°C
Non-Operating Temperature -10~+50°C
Humidity:35~96% RH
Dimensions, Mass
50(W)*50(D)*20(H)mm, 100g or Less
EMI
Compliant to JIS F 0808 Fast Transient / Burst Test
*Please contact us for the detailed specification.