Fuel Cell Control Unit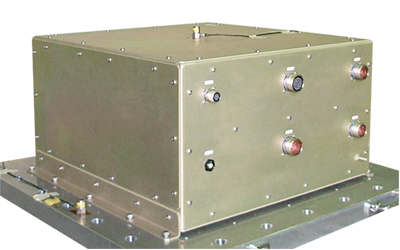 Control system to monitor overcharge/discharge, and temperature and to control valves of the fuel cells onboard . The operation sequence is fully software programmable and supports real-time monitoring of operation status by an external PC (Ethernet communication).
Features
Compatible with various interfaces (voltage, temperature and pressure, etc.)
Customizable for enclosure shape, input/output signals, and connector
Standard Configuration
Functions
Over-charge / Over-discharge / Overheat / Overcool Detection
Hydrogen Level, H2/O2 Pressure Detection, etc
Real Time Monitoring
via Ethernet
Power Input
+28VDC
Power Consumption
100W or Less
Environmental Conditions
Operating Temperature 0~+55°C
Non-Operating Temperature -15 to +65°C
Humidity 95% or Less (Non Condensing)
Dimensions, Mass
530(W)*500(D)*280(H)mm , 30kg or Less
EMI
RTCA/DO-160 compliant
*Please contact us for the detailed specification.