Battery Monitoring Module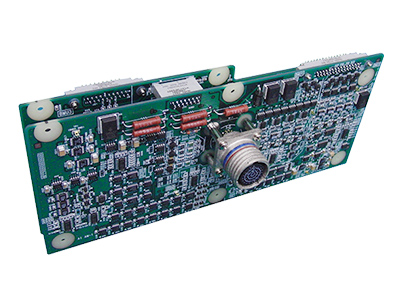 Battery Monitoring system to adjust the cell balance monitoring excessive charge, discharge, and temperature of onboard lithium ion battery. The system has a low power consumption design.
Features
Overcharge protection function with triple redundancy configuration
High precision cell voltage detection
Customizable for module size, number of monitoring cells, and threshold value of overcharge/discharge and temperature
Standard Configuration
Function
Overcharging / Over-discharging / Abnormal temperature detection
Redundancy
2 Boards Configuration
Power Input
+12 to 36.5VDC
Power Consumption
5W or Less
Environmental Conditions
Operating Temperature -18 to +70°C
Non-Operating Temperature -30 to +80°C
Humidity 95% or Less (Non Condensing)
Dimensions, Mass
(W)250*(D)100*(H)60mm, 0.5kg or Less (2 Boards)
EMI
RTCA/DO-160 compliant
*Please contact us for the detailed specification and customization of monitoring threshold value and other control logic.