Mission Data Recorder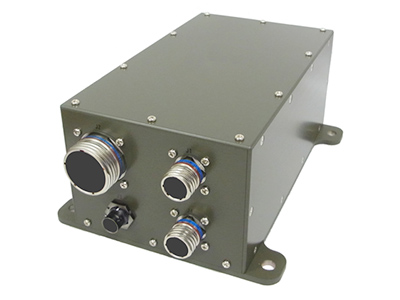 Combat Tactical Vehicles onboard Video and Voice Recorder. Its high quality and high frame rate recording image helps various training evaluation.
Features
Image size is available up to full HD (1,920 x 1,080).
High-speed download via USB 3.0.
Compact / lightweight
Frame rate, enclosure shape, recording capacity, and connector are all customizable.
Standard Configuration
Image Size
UXGA(1,600×1,200)
Frame-rate
60fps
Codec
H.264
Recording capacity
100GB or more (SSD)
Power Input
+24VDC(NDS C 0002)
Power consumption
30W or less
Environmental Conditions
Operating temperature -20~+50°C
Non-operating temperature -40~+60°C
Humidity max 95%( Non Condensing)
Dimensions, Mass
(W)130×(D)220×(H)100mm, 2.0kg or less
EMI
NDS C 0011
*Please contact us for the detailed specification.