Motion Test Table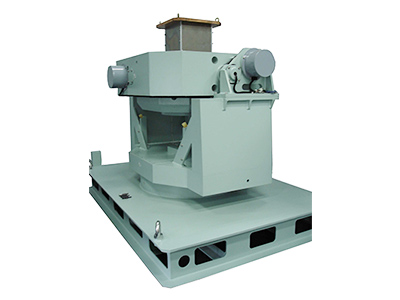 Motion Test Table to oscillate with customer-specific amplitude and period is capable of testing large scale specimen. Suitable for simulating vessel oscillation.
Features
Three axes of roll, pitch, and yaw
Max payload of 250 kg
High reliability
Customizable Angular Freedom and payload capacity
Standard Configuration
Angular Freedom
Roll ±25°
Pitch ±25°
Yaw ±160°
Oscillation Range
Roll ±15°
Pitch ±15°
Yaw ±15°
Oscillation Cycle
Roll 4~20 sec
Pitch 4~20 sec
Yaw 4~20 sec
Max Angular Velocity
At Payload of 250kg, oscillating amplitude ±15 degrees, cycle time 4 seconds.
Roll ±24°/s
Pitch ±24°/s
Yaw ±24°/s
Angular Resolution
0.01°
Input Power
AC200V, 50/60Hz, Three-phase
Power Consumption
10A or less (excluding inrush)
Environmental Conditions
Indoor
Temperature 0~+40°C
Humidity 20~80%(Non Condensing)
Dimensions, Mass
Test table unit 2,900(W)×1,900(D)×1,800(H)mm、3,700kg
Controller unit 570(W)×850(D)×1,850mm(H)、190kg
Payload Capacity
250kg
*Please contact us for the detailed specification.